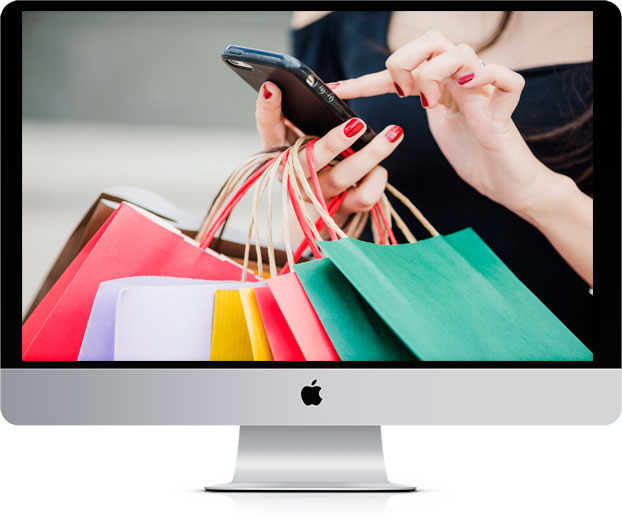 Have you ever wondered what e-commerce is?
Meaning of e-commerce
Have you ever wondered what the e-commerce is? Surely you have heard many times the words e-commerce, electronic commerce or online shop but you might not completely understand the meaning of the term e-commerce. What is more, against the great variety of different definitions that come up around the world of e-commerce there may be key concepts that you have not assimilated yet.
We are going to show you what e-commerce is, the different types of e-commerce that exist, as well as a a series of terms related to e-commerce and, of course, the multiple advantages of e-commerce against the model called "traditional".
Starting from the beginning, ¿What is e-commerce?
E-commerce, ecommerce or electronic commerce is simply to employ the internet as a mean for trading of services, goods or products. That is to say, trading online using the internet as a mean of communication. This way, we can say that many sites for selling can be included in what we have called e-commerce. Are all the electronic commerces the same? Not at all. Let's analyse the different types of e-commerce existing today.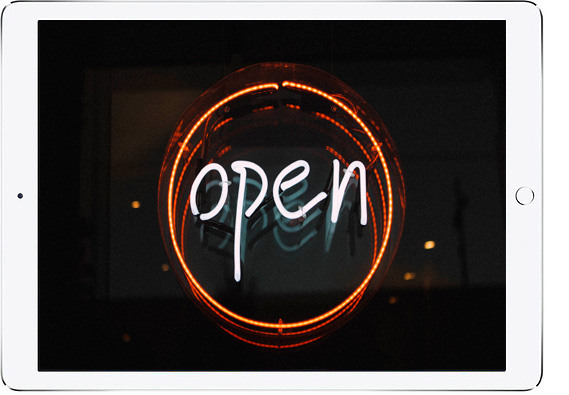 Which are the advantages of e-commerce?
The expansion of electronic commerce
Do you really know whay e-commerce have become so popular in the last years? What advantages do they provide against tradicional trading? As we said in the definition of e-commerce, the main characteristic of an electronic commerce is that uses the internet as mean for trading. Here is the key fo everything: Using the internet as a tool for buying and selling is the great advantage of e-commerce. This is going to let us:
Have a sales site open the 365 days of the year and the 24 hours of the day.
Costs cut, for you will not have to necessarily rent a brick and mortar site: the internet is our sales channel.
Remember that the internet has no borders. We can expand our business internationally towards new markets.
It lets us divide our customers into segments and be more effective in future marketing campaigns, providing specific information to the segment the products are meant to.
Now we understand not only what an e-commerce is but also we should not be surprised of its boom, for the advantages it provides against traditional model (e-commerce can perfectly be a complementary solution for traditional commerce to have an omnichannel strategy), next question is: Are all e-commerces the same? As you might be thinking, the answer is definitely "no". Let's analyse the different tipologyies of e-commerce we can find.
Types of e-commerce
You already know not only what an e-commerce is but also you understand its boom and expansion for the benefits it provides as an independent sales channel or complementing the traditional sales channel in a society that keeps on evolving towards digitalisation. The question we make now is: How can we classify the different existing e-commerces? Let's make this classification in two big groups, one focused on the different business models than can be implemented in an e-commerce and other based on the profile of the final customer the products and services are meant to (buyer) and the person or entity who sells those services on the internet (provider).
Based on the type of customer it is aimed for.
Every e-commerce has a target to sale its products or services. Just like it happens in traditional commerce neither the seller nor the customer must be always the same. By this typology we can classify, in broad strokes, shops on the following way:
B2B also known as Business to Business or company to company: As we can work out, it is trading betwewn professionals, that is to say, companies or professionals who sell their products to other companies or professionals. One example is the online shop of a fashion brand which sells products to other fashion e-commerces. This kind of e-commerce has other main characteristics which are that different prices show depending on the professional who registers to make the purchase. Moreover, on this online shop, access is usually limited and, in case of being free, it only allows to buy when the user has logged in the system. Other classic functionalities on a B2B e-commerce use to be the quick purchase, customised payment methods, risk limit or the use of multi storage to manage stocks.
B2C also known as Business to Consumer: In this case, the company or professional sells its products to final customers. A typical example is the fashion company that we have mentioned before which sells its products to final customers. It is the most "classical" example of e-commerce and the most common type we can find.
C2B or Consumer to Business: Here, the final customer offers the product or service to companies.
C2C or Consumer to Customer: In this case, the final customer offers products or services to other final customers. Second hand websites, so trendy nowadays, are a clear example of this C2C sites.
E-commerces depending on the business model the implement
In the first classification we have taken into account the kind of customers the e-commerce is aimed to. Apart from that, we can also classify the e-commerces depending on the business model they implement. The most important business models to include attending this characteristics are:
Dropshipping: A very popular business model on the last years whose main characteristic is that the seller does not send directly the product to the final customer, but is done by a third party. The biggest advantage of this business model is that the seller does not need to have own storage, for the shipment is done by the provider. One disadvantage of this kind of online shops is logistics and stocks management. In case of having various providers, due to the fact of not having own storage, if the shipment has to be done by different providers we do not have total control over shipping costs, delivery dates and stock amounts.
E-commerce with own products: It can be either the only sales channel or the complement for one or several brick and mortar shops. In this case, quite the opposite than on dropshipping, having own storage provides the advantage of having product stock totally controlled.
Membership: These e-commerces work under affiliation and subscription. The customer registers and periodically (generally monthly) an automatic payment is charged so the products can be available. It is widely used in food and beverage e-commerces like wine or beauty products. The concept of partner gains strength in this kind of websites.
Services: The most common example of this kind of e-commerces is course selling websites. They do not sell physical products, but training which might be face-to-face, remote or by videos that the final customer downloads.
Marketplace: Yes, we have left marketplaces for the end. Shop of shops. An e-commerce where other shops can offer their products to final customers. Examples? Amazon and Alibaba.
E-commerce, the perfect ally for you business
Long gone are the days where online businesses were the target of criticism due to the lack of trust on online sales through the internet. Internet is here and it came to stay and change, among many other things, the way we buy. In a society where digitalisation and omnichannel gain strength every day, e-commerces are a reference for purchasing any kinds of products or services.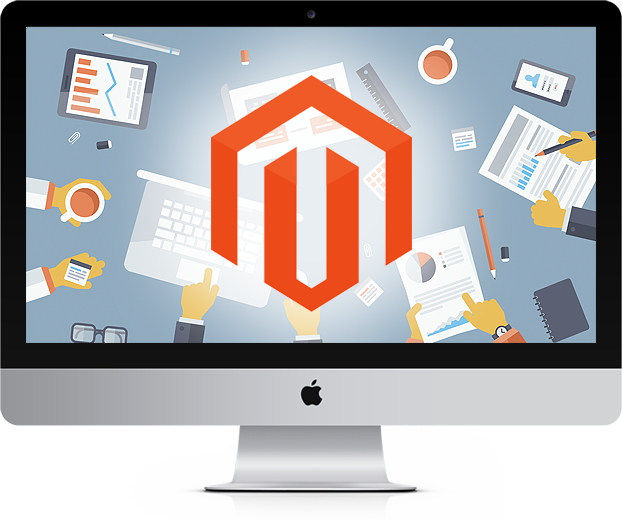 Crear un e-commerce
Creating an e-commerce step by step
Until now, we have analyse the e-commerce from a theoretical point of view. We have got familiar with the definition of electronic commerce and have analysed the different kinds of e-commerce as well as the different business models that can be implemented with them. If the following step is taking action and creating an online shop we at Way2 Ecommerce recommend taking into account these basic points to develop your new e-commerce.
Bear in mind that Way2 Ecommerce is an official Magento Solution Partner in Spain and as e-commerce specialists, we guide your clients in both the digitalisation process and the improvement and optimisation of your current online shop, in case it exists.
What should I take into account when creating an e-commerce?
Register your e-commerce domain
If your company has already a trademar, first thing you should do, if you have not yet, is registering your online shop domain. Keep in mind that there are different domain extensions nowadays. So if you are going to have an international e-commerce or not, a good starting option is that you make a domain reservation on the different countries you would like to expand as well as the generic ".com". This way you will be able to identify different markets with a different URL for each and, besides, you will prevent an extranger to hire that domain and compete with you.
Select as a technology partner truly e-commerce experts
Having a technology partner is essential to meet success in any e-comerce project. The are responsible for implementing your business idea to your online shop and will be a basic part in the process of digitalisation and subsequent development of the e-commerce. Therefore, having a team of experts with vast experience will help you prevent mistakes and have the required functionalities so your target customers find your online shop as their favorite channer for shopping on the internet.
Choose an e-commerce platform that meets your requirements and easy to expand
Just like the technology partner, the e-commerce platform is a key aspect to build and develop your online shop. We at Wy2 Ecommerce undoubtedly recommend Magento y Magento 2 to our clients for it is an open source tool which is modern, flexible and safe and let us starting from scratch your online shop or make it grow to fit your current or future needs.
E-commerce consultancy: think before you act
Being surrounded by e-commerce specialists will help you have a high quality consultancy e-commerce. Why is it so important the consultoría e-commerce when creating or developing an online business? Our e-commerce consultancy covers key aspect that should not be avoided when creating or developing an online shop. Decisions such as the correct range and implementation of the e-commerce catalogue, website design, user experience both on desktop and mobile devices, checkout process, payment and shipping methods available, trust generators and competitors analysis are aspects that should never be forgotten. Furthermore, they are necessary aspects y we want to succeed on the electronic commerce sector.
Optimised hosting for your e-commerce
Choosing a good server for hosting our e-commerce is also a key aspect to keep in mind when creating and developing an online sales channel. You should take into account that choosing a hosting e-commerce on a company that specialises on the platform our e-commerce uses is crucial (apart from a correct set-up and development)on the website speed and to have a fast e-commerce. Why? The answer is easy: if the administrators of the server know the tool used for electronic commerce they will be able to optimise the servidor with the specific requirements of the e-commerce platform. There are hosting companies with a more basic and general server configuration and, even though regarding hardware such as processors, RAM or hard disks can be even more powerful, our customised server configuration specially made for Magento will provide faster server responses even with a not so powerful server.
My e-commerce is already online and selling: Marketing and content dynamization
It is very important to have a correct marketing and content dynamization plan to gain traffic on your e-commerce. Just like traditional commerce, if we have the best restaurant in the city, but it is placed on the outskirts on a gloomy passage where no people can see it and we make no advertising, we will most probably have no customers. Marketing campaigns, new content creation, social networkd dynimization and a correct SEO on page implementation are very important aspects on settled e-commerces and, above all, on recently created online shops where our brand and products are new in the market and we need an extra boost so that our customers know our existence and we can build loyalty
Reasons why your company needs electronic commerce
E-commerce, the online window not to be missed
To sum up all the information about the e-commerce ecosystem that we have been analysing, you can see that your business and market niche, if not implemented yet, has its own space on the online channel. Nobody says that creating an e-commerce is easy, it needs dedication, having a good professional team and passion for good job. But what is true is that if we are able to join forces, use the best technology and work hard, results always come. We at Way2 Ecommerce are proud of being part of the Magento Solution Partners in Spain and we have excellent clients that help us as we help them every day to achieve the same goal... Increase sales, final conversionsn and exceed all the set targets.
If you are thinking in creating your e-commerce or your company wants to take the leap towards the online sales channel or improve an already existing one, we encourage you to discover our e-commerce services and check out how we can help you.