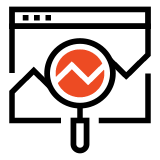 Magento optimization: Increase speed and performance of your online shop.
Magento optimization service comes up to meet one of the most common demands of the e-commerce sector. Many companies complain about the slowness of Magento and say that the speed of Magento does not meet their requirements. These complaints are usually made after analysing websites of the competitors and these ones having lower loading times and shorter response times, which makes their online shops comparatively less attractive. Users tend to think that Magento is a slow e-commerce platform and that it does not meet the initially expected results. But there is nothing further from the truth, Magento is undoubtedly the leading opensource e-commerce platform and is ready to meet your goals. By a correct configuration and optimization of Magento, your online shop will increase speed, drastically reducing its loading times.
We at Way2 Ecommerce are experts in Magento. It does not matter whether your project is already operational or, on the contrary, you are still thinking about taking the leap to e-commerce, our Magento Optimization service is ready for all kind of projects. Our Magento Optimization service will increase speed and performance of those Magento sites which, for any reasons, have high response times which makes the navigation tiresome and slows down purchase experience up to the point of causing cart abandonments and conversion reductions.
How can Magento optimization service help me?
Magento performance service will help you improve speed and performance of your online shop. Many factors can slow down your Magento site and make it deliver at undesired speed. We analyse all the factos involved to optimize the performance of your online shop. To do so, we offer customised plans which adapt to the specific need of your Magento e-commerce. Magento optimization is one of our most importante-commerce services.
Server choice

Magento is an e-commerce platform which needs the hosting server to meet some minimum requirements. If your current server is not capable of meeting Magento's basic requirements, you could hardly have satisfying results. We are experts in optimizing Magento and we help you choose the most suitable server configuration according to your needs. We will help you choose a server that meets your requirements and which is able to deliver your site at maximum performance, but also avoiding overpayments. Server will be chosen according to each online shop needs which depend on the traffic they have to deal with as well as the amount of products and categories, among other factors.
Server configuration

Once you have the server that better fits your needs, we are experts in Magento optimization. We optimize your server using cutting-edge technologies which will make your e-commerce have speed and load times that will match your prospects. We are experts in Nginx (the server that is superseding Apache), Varnish cache, APC and all kind of technologies which will reduce your website response times considerably. We are experts in Magento optimization and are aware that both server choice and server configuration are equally important. The same server can have totally different response times depending on its internal configuration.
If your server is not optimized for Magento please check our hosting services.
Code optimization

Magento optimization service is also used to analyse the cause of high load times regardless the server configuration. An incorrect programming on some of the modules or customised developments of your e-commerce website can slow down it and be the cause of the problem. We at Way2 Ecommerce are experts in optimizing Magento; we detect and offer a solution to those bottlenecks to speed up the load times of your online shop.
Magento backend configuration

Our Magento optimization service can also be used to analyse and configure the admin panel of your online shop to speed up Magento loading times. A correct Magento configuration can reduce considerably load times of the different pages of your online shop. With Magento optimization service we will analyse the configuration of your online shop admin panel and will do the necessary adjustments in order to get the maximum performance.
If you think that your Magento is slow and that your website is delivered at a slow pace, our Magento optimization service is the solution you are looking for. Don't let your sales and conversions be reduced because of a wrong framework or server configuration. We at Way2 Ecommerce are experts in Magento optimization and are able to increase the speed of your online shop so that purchase experience and sales are not affected by a slow e-commerce platform.