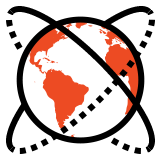 Experts in internationalising Magento e-commerce to new markets in which you can expand your business
If you are thinking about internationalising Magento to reach new markets and, therefore, get more customers and sales, this is the e-commerce service you need. We at Way2 Ecommerce are experts in internationalising Magento to any kind of market regardless the currency, language, shipping or payment methods are needed. Our experience in e-commerce consultancy and our background gained through several years of experience in developement and business models strategy online will help you internationalise your Magento online shop and give added value in order to increase conversions and sales on your online channel.
An online shop can be accessible from anywhere in the world. Take advantage of that circumstance to boost your business model in each of your potential markets. To internationalise your Magento online shop, after a market research and stablishing targets, will let you improve purchase experience of your final customers and, consequently, they will find your online shop a trustworthy place on which buy your products.
These are some of the advantages Magento offers when internatinalising your online shop
Centralised dashboard

You can manage and configurate the different markets from the same platform dashboard. To internationalise Magento does not mean to have different Magento installations. View all your products, customers, orders and any other configuration of the different markets from one and only administration dashboard. To internationalise Magento is absolutly compatible with having a single dashboard from which centralise all your business management.
Multilanguage and multicurrency shop

Multilanguage and multi currency option to improve purchase experience of your customers. When internationalising Magento we should adapt both the language and the currency of each country we will address. Is not unusual to find markets with several languages and multiple currencies. Magento is ready to adapt to all your needs and help your business consolidation beyond your borders with its multilanguage and multicurrency possibilites.
Price configuration per website

Customised products price configuration. To internationalise Magento offers the possibility to sell products at different prices depending on the market where they are sold. In addition, to internationalise Magento lets you choose which products will be sold in each market, providing great flexibility when configuring your e-commerce catalogue for each country or group of countries. Decide which product you want to sell on each website and configure its price according to the specific offer you want to do in each market, having a great flexibility to increase market penetration.
Independent special offers

Manage your special offers depending on the market you want to address. When we decide to internationalise Magento we have the possibility to create special offers and discounts absolutely independent for each of our markets. Our target customers behave in a different way according to their country of origin, therefore, the possibity to segment our special offers and discounts depending on our specific target for each country increases your ability to adjust your business model to each market, allowing a better settlement in the new markets and increasing sale chances.
Independent payment and shipping methods

Different payment and shipping methods management. When internationalising Magento we have to take into account that not all the countries have the same payment options or shipping methods. In the internationlisation process, our e-commerce consultancy team will guide you to define which are the best payment and shipping methods for each market in order to boost to the maximum trustworthy and, subsequently, increase conversions and sales.
Consolidation and expansion

Expand in the correct way our business model is, undoubtedly, one of the best options to get more customers and increase sales. To internationalise Magento will let us gain brand strength and be seen as a reliable company by our customers. We at Way2 Ecommerce help you define all the internationalisation process of your business models to make your products reach anywhere in the world on a fully optimised online channel.
To internationalise Magento is one of the best options for those online shops which want to settle their brand image internationally or want to get more customers by expanding to new markets. We at Way2 Ecommerce adapt your online channel so that the internationalisation process lets our clients make a quick expansion, taking into account each and every specific needs and functionalities.