We create successful businesses online this way. Our methodology for e-commerce
You don't want to have another store on the internet just like the others. Having a quality e-commerce is not a game, if you need a customised environment online which fits your specific needs, we cutting edge and most advanced functionalities, you require a company that specialises in e-commerce to give you advise and develop the e-commerce strategy of your business. We at Way2 Ecommerce want you to focus on your business and don't care of the rest. Why? It's easy, because your goal is to sell more and better and our goal is to help you reach your goal. We show our methods to make your online business grow.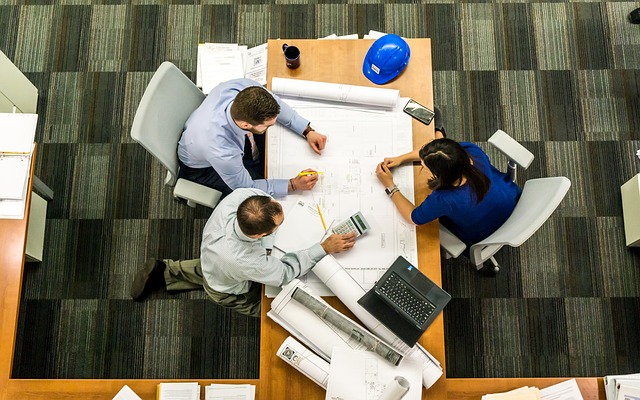 We listen to you
Yes, incredible as it may seem, something so simple is actually one of the keys to have a successful business online and one of the main Achilles heels of many e-commerce agencies. Having years of experience and hire the best e-commerce developersTener años de experiencia, disponer de los mejores programadores ecommerce would be useless if we would not implement your business model correctly. Our duty as sector leader electronic commerce agency is to listen to you first, understand your business approach and how you want to develop it. We want to feel your company as you feel it, understand the vision you have for it on a five-year plan and how you want to develop it. Only getting the essence of your company we will show our great potential to to design your strategy and build the best digital environment for your e-commerce.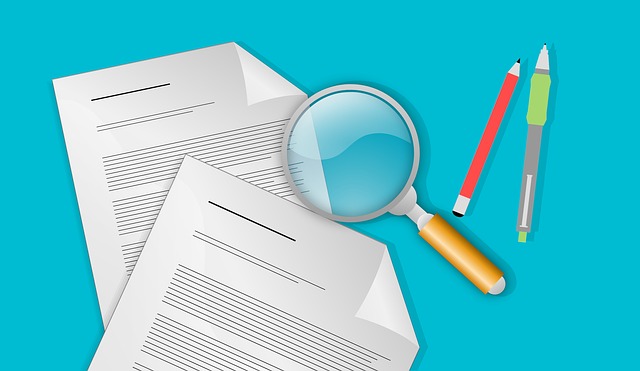 E-commerce consultancy
Now we share your needs. We know your business model, your product, your target customers and the advantages and disadvantages you have against your competitors. Whatever your product or your business model are, probably your competititors will be already there, but this is not a negative aspect given that we can learn from them too. As Magento Solution Partner, we specialise in online business consultancy. With all the received information, we will proceed with the e-commerce consultancy to optimise your future e-commerce, boosting your advantages, minimising your weak points and offering new and better functionalities to our target.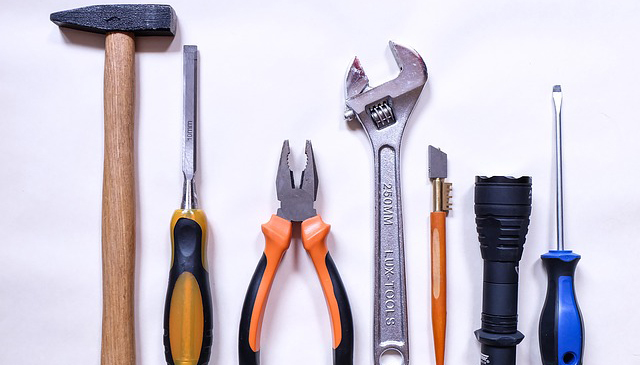 We create max quality e-commerce
Way2 Ecommerce not only is going to guide you and help you make decisions and develop you online channel, but also we are going to make them real. W2e is a company which specialises in e-commerce that not only has long experienced consultants who have helped our clients increasing sales and implementing their business model. Our e-commerce agency is a Magento Solution Partner in Spain, we have a team of Magento development officially certified. That is to say, we adapt Magento 2 to the specific requirements of your business so that our clients can have the most sophisticated and technologically advanced sales channels.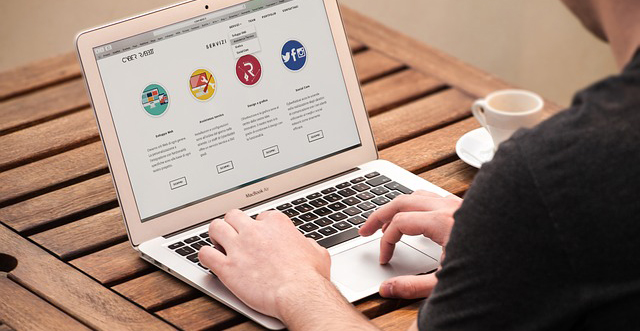 We develop your online shop
If you think that our job ends when your e-commerce is on production you are wrong. As a digital company specialised in e-commerce we know that an online shop, just like any other business, is in constant evolution. What is our role as e-commerce agency? To make your business grow in order to increase sales and fit your new requirements. During the following years we will listen to you again, analyse your requirements and develop those new functionalities that may arise and which make your online shop one of the market models.
E-commerce specialists with a unique goal: to make you sell more and better.
We can show you our methods, our official certifications, even our partnership with Magento, the market leader opensource e-commerce platform we use to develop our clients' online sales channel. But as agency for online businesses, we think that the best way to publish our work is by our clients. All of them have digitalised their business model and found in Way2 Ecommerce the technology partner to evolve, create, develop and optimise their e-commerce. Do not hesitate, contact us and we will help you with your online shop. Difficult as it may be your challenge, we will find a solution.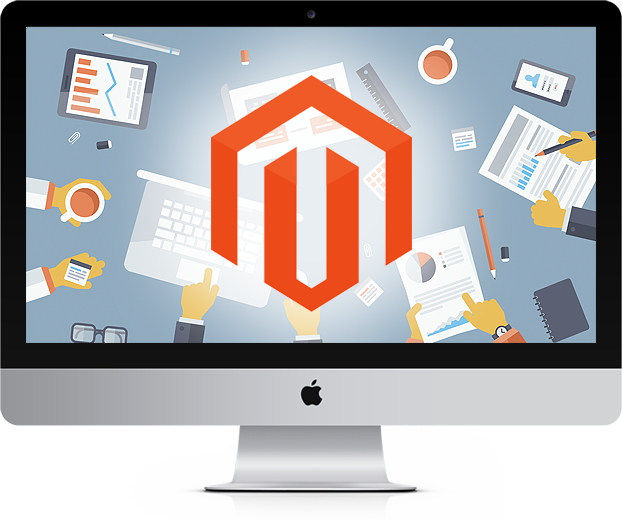 Your Magento specialist digital partner
As an e-commerce consultancy, apart from being specialists in online sales business consultancy and digital sales platforms development, we would like you to known a series of additional e-commerce services which will help you boost your e-commerce. As a digital agency which specialises in online shops, all our e-commerce services are focused to get max quality online shops. At Way2 Ecommerce feel our customers' business online like them. This level of envolvement in our projects makes us want to improve it till the tiniest detail to make a digital business we are proud of. We'd like to introduce you the most important digital services we offer as a company expert in electronic commerce and Magento partner. We want to help you make your business grow on the internet. Focus on your business, we care of your online shop.
Which extra services make us different?
Specialists in ERP integrations
As an agency which specialises in consultancy, development and e-commerce services in Magento, we have made totally customised integrations both for B2B y B2C with the most important ERP's of the market. We can integrate your online shop with Navision, SAP, Axapta, Odoo, Spyro or any other ERP. If you also employ any types of PIM or CRM, there is no problem. Many of our customers have these kinds of integrations and we are used to communicate the online channel with external platforms to exchange information.
Customised designs, we will create a digital environment that your customers will not want to leave
We design al the online channel of our clients. But if you do not have a corporative identity, our team of designers is able to create it for you from scratch. This service is aimed to newly created companies which consider the online channel as an opportunity to spread across the sector without the costs and investments of the offline channel.
Optimised hosting for your e-commerce
One of the main causes of problems we face as e-commerce specialists is that some companies do not have optimised server for their online shops. The result is that after all the effort and dedication your sit is slow and processes that should be fast get a long time to finish. Speed is a crucial aspect for any commerce online, your customers do not want to wait to make purchases, they want simple and fast orders. Way2 Ecommerce is aware of that and that's why we offer a hosting service optimised for e-commerce. We assure that your online shop has the best engine to optimise purchase experience of the final customers.
International expansion
We have helped many clients expand internationally. As e-commerce specialists one of our roles is to help them so that their shop reaches new markets. Selling in Spain is ok, but the internet gives us a series of unimaginable possibilities and making our product accesible anywhere in the world defining more markets and countries will be a quality step and will make revenues grow.
Digital Marketing
We help you with the definition and creation ot your marketing campaigns. By our collaborations we make your client reach you and your brand. We help you plan campaigns on social networks, advertise on media related with your product, PPC campaigns, affiliation, email Marketing campaigns and, of course, Google positioning campaigns.